Sage 50 and Peachtree Accounting Data Services
DataSoft has been providing data services for Sage 50 and Peachtree Accounting Software since 1989.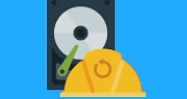 We specialize in Sage 50 / Peachtree Data and File Recovery Services. Errors when opening company, missing transaction details, Error 54, specific error messages or unable to open Company.
Need better results from the standard purge process? Have you noticed it takes longer to generate reports? Our Purging Service will purge about 45% more data than the standard Sage 50 Purge depending upon the type of transactions and configuration.
FISCAL PERIODS CHANGE
Change your Sage 50 / Peachtree Accounting fiscal periods without losing a single transaction. Keep closed years intact.
Merge multiple accounts into one? Change costing methods for inventory items. Data not showing correctly, cross-linked data. Complete company rebuilds.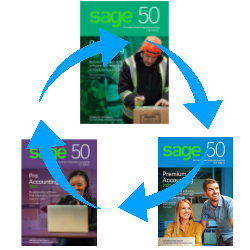 Looking to Downgrade your Sage 50 Product
Want to downgrade your Sage 50 Quantum to Sage 50 Premium.  Our Data Transformation Service has you covered.  100% of your data will be retained.
Sage 50 Data Quote Stripper
Trying to rebuild a Sage 50 Company and your importing is not working?  Chances are you have quotations in your data.  Most companies use them for inch marks.  Our Stripper Service can remove them for you fast.
Sage 50 Shell Company
You just enter your beginning balances and import what transactions you need.  This service will save you days of frustration.  Everything will be there except the transactions.
Not seeing what you need?
Have a special request?  Need something customized?
We work with all Versions of Sage 50 US Version and Peachtree Accounting Software. This includes:
| | | |
| --- | --- | --- |
| Sage 50 Quantum | Sage 50 Premium | Sage 50 Pro |
| Sage 50 Accountant Edition | Peachtree Pro Accounting | Peachtree Premium Accounting |
| Peachtree Quantum | Peachtree Construction | Peachtree NonProfit |
| Peachtree Manufacturing | Peachtree Distribution | |
We only work with the US (United States Version) of Sage products.  There is a lot of confusion over Sage's product names.  They use the same name on two completely different products.   There is a Sage 50 US Version and a Sage 50 Canadian Version.  DataSoft only works with the Sage US Versions.  This does not apply to any Peachtree products.